Writing
Articles
Does Your Approach to Treating Eating Disorders Aim at Prison Abolition?                        In Spanish: abordaje tratamiento tcas abolic ión prisiones 
Truth as a Vibe                                                                                                                                     In Spanish:La Verdad como Vibra y Astillarse el Trasero
Ten Ways in Which Connected Eating Supports the Practice of Liberation                            In Spanish: abordaje tratamiento tcas abolic ión prisiones 
This Changes Everything, if we let it : using food narratives as social action                       In Spanish: Esto Cambia Todo, Si Se Lo Permitimos Uso de Narrat ivas de Comida como Acción Social 
Creating knowledge for transformation : understanding healthism in nutrition discourse. Network Health Digest.
Why We Need to Talk About Trauma in Public Health. Network Health Digest.
Terms of Belonging: Words, Weight and Ethical Autonomy Network Health Digest.
Effecting Change in Public Health Public Health. Network Health Digest.
Validity of claims made in weight management research: a narrative review of dietetic articles https://www.ncbi.nlm.nih.gov/pmc/articles/PMC2916886/
I investigated how researchers report weight science, highlighting poor quality science. At the time I put my work under the HAES umbrella. I now realise Well Now is very different to HAES and in fact what I was recommending is my work with Well now, which is  not HAES.
Weight Science: Evaluating the Evidence for a Paradigm Shift. L. Bacon and L. Aphramor
https://nutritionj.biomedcentral.com/articles/10.1186/1475-2891-10-9
This is another dated article, this time co-authored. We make the case for dropping a weight-centred approach to health and HAES (a weight-neutral approach) instead. The article is really useful as a go-to source of references. It highlights flaws in some of the core assumptions that drive a focus on weight correction and offers alternative ways to think through taken-for-granted views. However, it many ways it is also a normative statement for neoliberalism and a compelling illustration of doublethink. For example, we state that "The primary intent of HAES is to support improved health behaviors for people of all sizes without using weight as a mediator" (my emphasis). We also say that the philosophy recognizes the structural basis of health inequities. However, an ethos that prioritises behaviour change is incompatible with one grounded in social justice. As of December 2016, the article had been viewed more than 211500 times and yet there has been no critique of its internal contradictions. The article was a stepping stone on a path in which I find, endorse and then move away from HAES as I recognised my work uses a health justice paradigm making it distinct from a non-diet paradigm of HAES.
Books
Body Respect
Body Respect: What Conventional Health Books Leave Out, Get Wrong, or Just Plain Fail to Understand about Weight L. Bacon and L. Aphramor, Benbella: USA 2014.
Buy indie: http://shop.benbellabooks.com/body-respect.html
I co-authored a book called Body Respect that was published in 2014. Since writing it, I changed my mind about a central point we make in the book. I think we outline a useful, if incomplete, theory. I don't think this theory can be described as HAES, and that naming this tension supports robust scholarship needed to strategise for effective social action.
Meanwhile, I am working on several books – watch this space!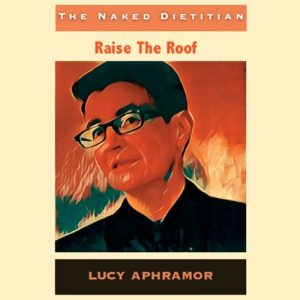 Raise the Roof is the script from my show of the same name. The bad news is I've run out of copies and the good news is it's being reprinted. I'll send out updates via my mailing list.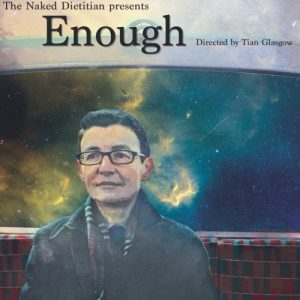 Enough is the script from my show by the same name. It's not ready yet – I'll send updates via my mailing list.