Slow 

Knowing

 Deep Learning
for Health-Justice
Not Everyone Can Be Healthy 
Live zoom session https://us02web.zoom.us/j/86419703983

3.30pm – 5pm UK time Meeting ID: 864 1970 3983        Passcode: 113544
To join forum copy email  
shirleykambel@gmail.com
Activity One
Talking Safely About Trauma
This lesson covers a painful and disturbing topic. You might have experienced trauma. You might realise that the impact of trauma is more damaging and extensive than you imagined. You might have other things going on that make the topic especially bruising.
Please take care to be tender with yourself.
For the first activity, can you put together a Trauma Explorer's Safety and Survival kit.
Anything goes! This can be as a list andor include things you know to be helpful eg. smell bottles, stress ball, apps, music etc. 
What you need andor choose will depend on your personal/professional experiences and knowledge. It can be anything from a link to a guided visualisation for grounding, to a weighted blanket, a long bath with bubbles, list of phone numbers, stress ball, book wish list, trainers, week long walking holiday/cooking camp/extra annual leave/retreat in Hawai'i (!!!) . . .
Activity Two
The Impact of Early Trauma on Adult Health 
This TED talk by Dr Nadine Burke Harris is regarded as a go-to for understanding the links between adverse childhood events (ACEs) and adult health outcomes. 
It's worth a watch if you're not familiar with the pathways already.
Activity Three
Adult Weight and ACEs
The ACEs study showed a link between high BMI and ACEs. Does this mean trauma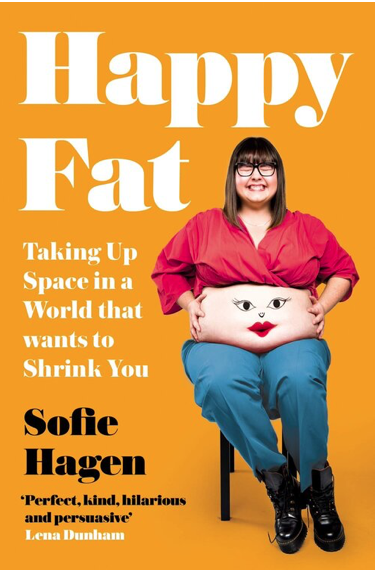 leads to high BMI?
How would you parse (unpick and explain the links) the study for a colleague who was newly noticing the impact of fat stigma in public health narratives?
** Please remember to take time out from this lesson before you need to **
For a corrective to biomedical bias check out Sofie Hagen's £5 talkedys (a cross between a comedy and a talk show).
Also, a link to three fat activist podcasts here.
Activity Four
Reframing Public Health to Integrate Real Life
These slides show how I introduce what I mean by calling Well Now a relational model: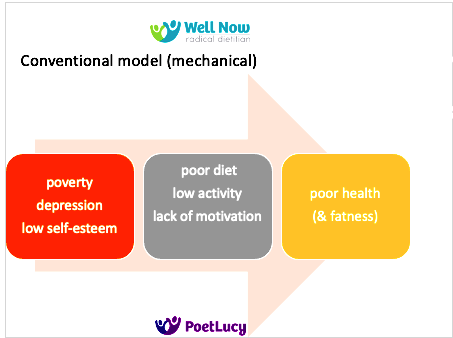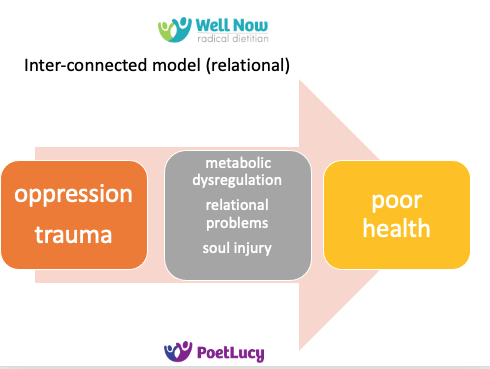 The last square in this second slide could be improved. Now I've pointed it out (or maybe before!), you'll notice that it accepts individualism as a parameter for 'poor health'. Can you think how to change this?
There are lots of resources for teaching about trauma here: http://www.teachtrauma.com/educational-tools/slides/
Activity Five
Responding Responsibly to Trauma 
Here's the current British dietetic guidance on irritable bowel syndrome (IBS).
As you'll notice, it's silent on the role of trauma.
How would you integrate the links between trauma and IBS into a conversation with a colleague or friend who asked you about IBS for professional/personal reasons?
Here's my take on trauma and IBS, written for nutrition professionals.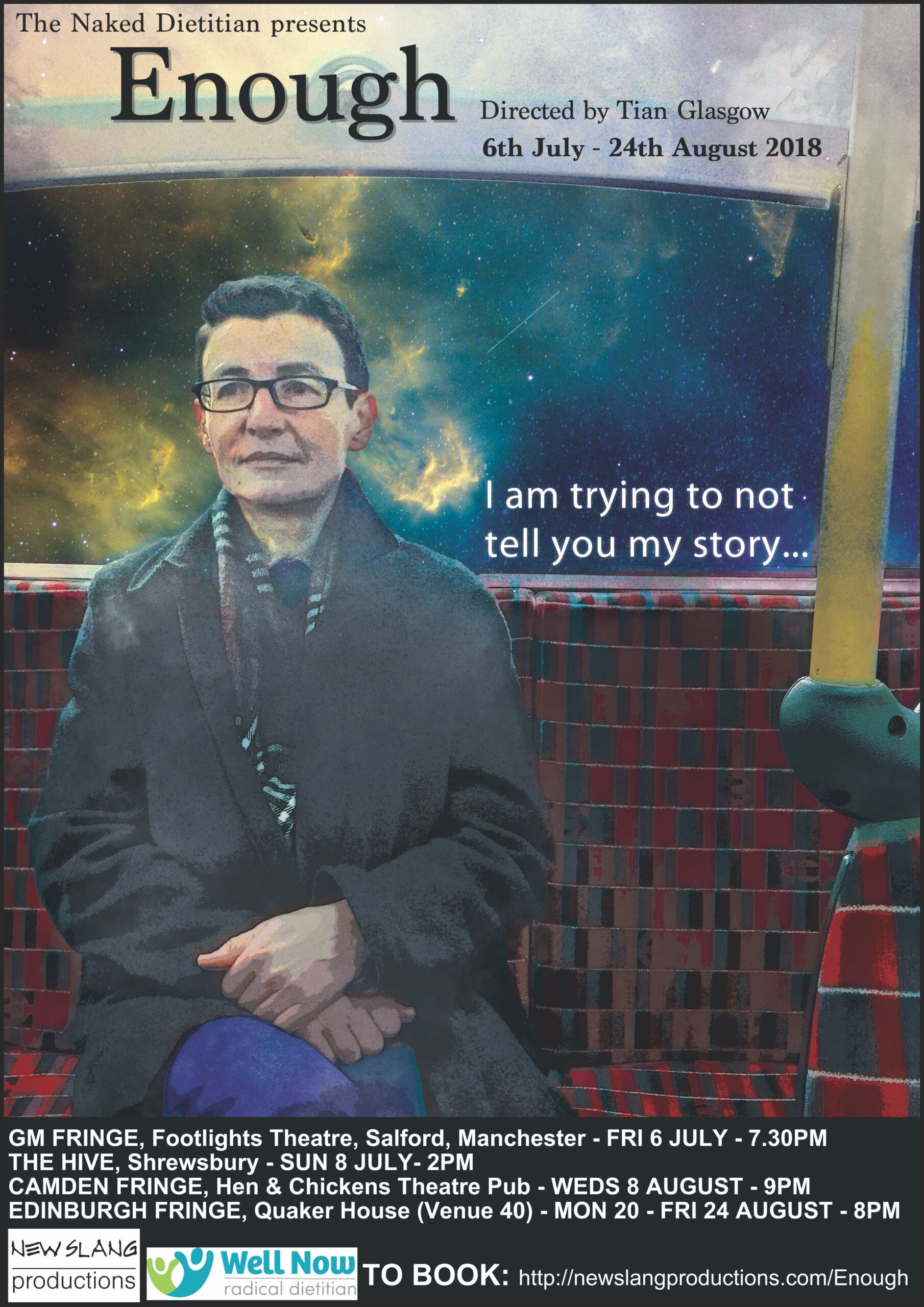 And from my solo show Enough
(TW self-harm, ED, abuse):
. . . spent from rejecting again and again the sweet red relief of a slash   the joyless treadmill of it all the endless appointments for IBS and unexplained pelvic pain and no-one hears beyond what they signed up to believe     from curricula that paper over body alienation with 'health behaviour change' to qualify the type of dietitian who tells you buy a blender when you turn for help with anorexia
in the beginning was the Word and the Word was made flesh
out of the mouths of babes and into the orifices of toddlers
we have ordained him
This clip is from later in the same show, addressed to Colleagues. 
** How are you feeling? Can you name any sensations or emotions?                            
Where's the energy for you?
You might like to use prompts from earlier lessons to stay connected with the material – or you might notice you need a break.                  
Please go gently **
Activity Six
Applying Knowledge of Inter-connection  
This podcast explains a 'write and rip' practice. Designed to process stored emotional memories, this approach has successfully helped heaps of people reduce chronic pain. It is part of Curable, a course and app. 
Trauma is strongly associated with many condition framed as lifestyle-related eg diabetes, heart disease. People who have experienced trauma are also much more likely to be living with gut problems, chronic pain, and chronic fatigue. If your work touches on nutrition it is helpful to be aware of what else people might be coping with. Previously, as a rule I wouldn't offer to offer advice on chronic pain as I think people have already tried everything.  However, I know so many people who have been helped by Curable that I now make an exception – giving this preamble first!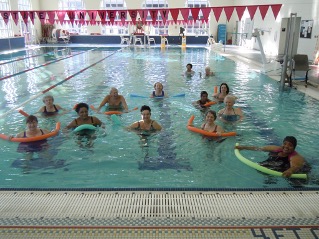 Activity Seven
A Guided Visualisation in a Forest